Everyone knows about mehendi passion in women. In most of the cultures mehendi is known as heena like Arab famous for Arabian mehendi, Pakistan for Pakistani mehendi designs, and Indian culture, women appreciates it a lot on special occasions. So, many types of mehendi are available in market and also on cultural basis. When we adopt other country culture it also forwards cultural fashion of that country. Mehendi designs can be related to anything. From complex geometrical designs of mehendi to simple arabian mehendi designs or from morrocan mehendi designs to Indian Pakistani mehendi designs that include bridal mehendi design to floral designs.
Here are some of the best and latest Mehendi Designs images for palm upper side of hands for festive season. You can get that deep dense look or have that light maroon look of mehendi. That's all upon you.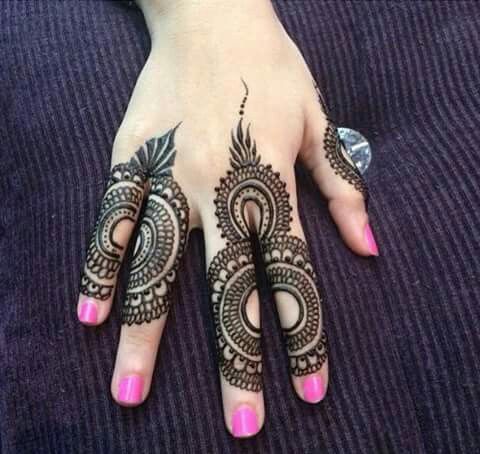 Women lifestyle has changed and they crave new things. We love to have mehendi on hands and feet. Now a days, women fashion trend has changed it into body fashion. It does not remain on hands or hairs, one can see on waist, back neck body and shoulders.It also cools head and body in the hot temperature too. And summer is the best season to get have mehendi. In India, right now, festive season gonna start form August. So, get ready from now.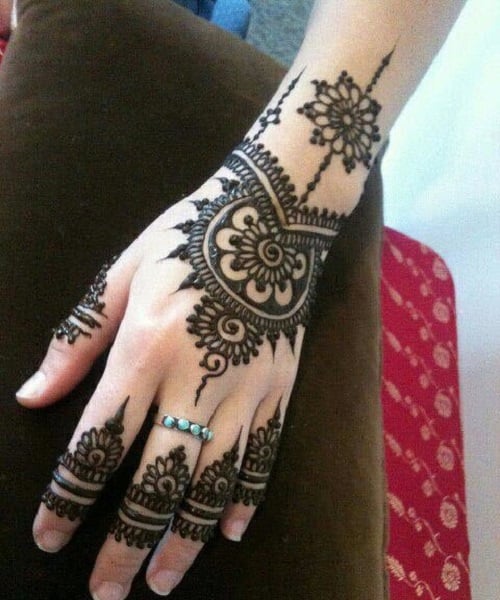 Please follow and like us: